Georgia Mosquito Control Association
"Providing Support for the Mosquito Control Profession in Georgia"
W hy is mosquito control so important? Mosquito control protects the public and their animals from vector-borne diseases. It reduces nuisance levels of mosquitoes and enhances the quality of life for those who work in and enjoy the outdoors. Good mosquito control provides the ability to respond to complaints and to vector-borne disease outbreaks with a minimal impact on the environment.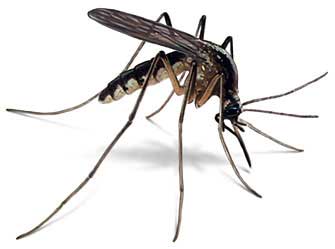 Association purposes:
promote mosquito control in Georgia
maintain public interest in mosquito control
stay updated on the most recent developments in mosquito control products and techniques
disseminate information concerning mosquitoes to the membership and the general public through publications and meetings
unite and coordinate common interest and efforts in controlling mosquitoes throughout the state of Georgia
NEW - Join the Georgia Mosquito Control Association (GMCA) group on Facebook or on Twitter.
Help us help you - Become a GMCA member today!
National Mosquito Awareness Week, 2015
Last updated: May 9, 2015